Uplivin Trive - our mid-range walker
Founded in 2017, Uplivin has quickly established itself as a frontrunner in the industry, offering cutting-edge solutions to address the challenges of modern transportation.
This is another great brand that has partnered with Locomo to bring the Trive rollator, a reliable and stylish mid-range option, to Australia.
Uplivin has helped revolutionise the way people move and commute in urban environments. Uplivin also focuses on providing sustainable and efficient mobility options that reduce congestion and promote a greener future.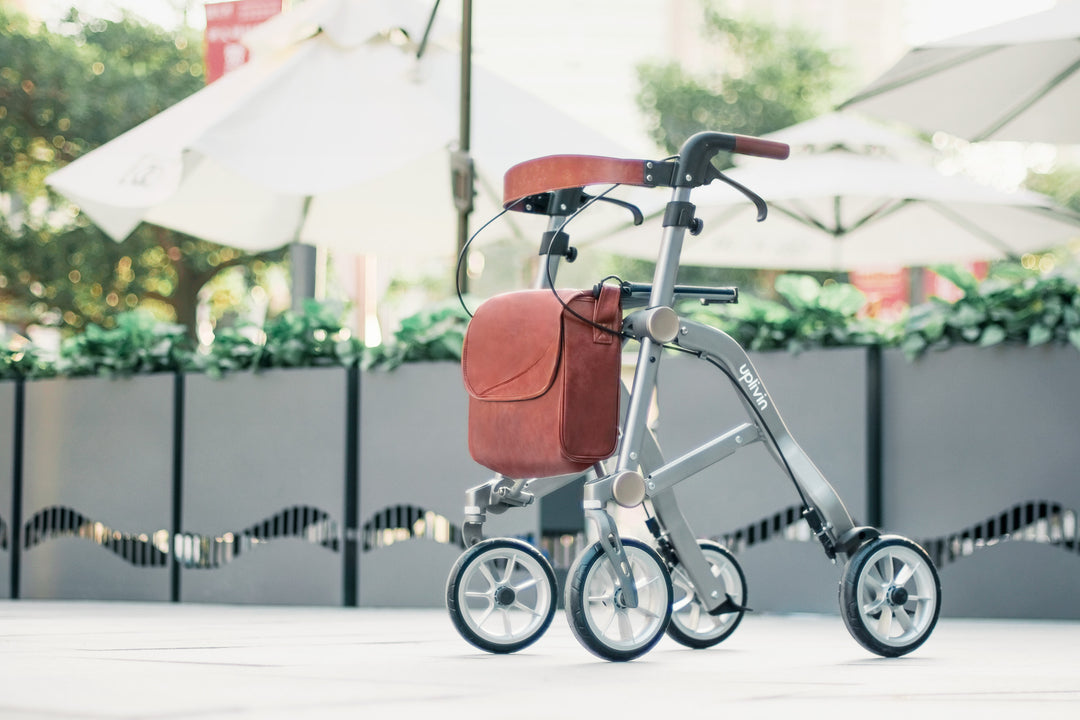 Style
With three classy colours available, Metallic Grey, Terracotta or British Racing Green, the Trive has it's own unique style. It also boasts an Oxidation finish - something not often seen on walkers, but a practice you'll see applied on many MacBooks and iPhones!
Mid-Range
The great thing about the Trive is its price. Uplivin has been careful to keep it affordable for those who are on a budget but still want a rollator that offers better function and style than the mass-made walkers.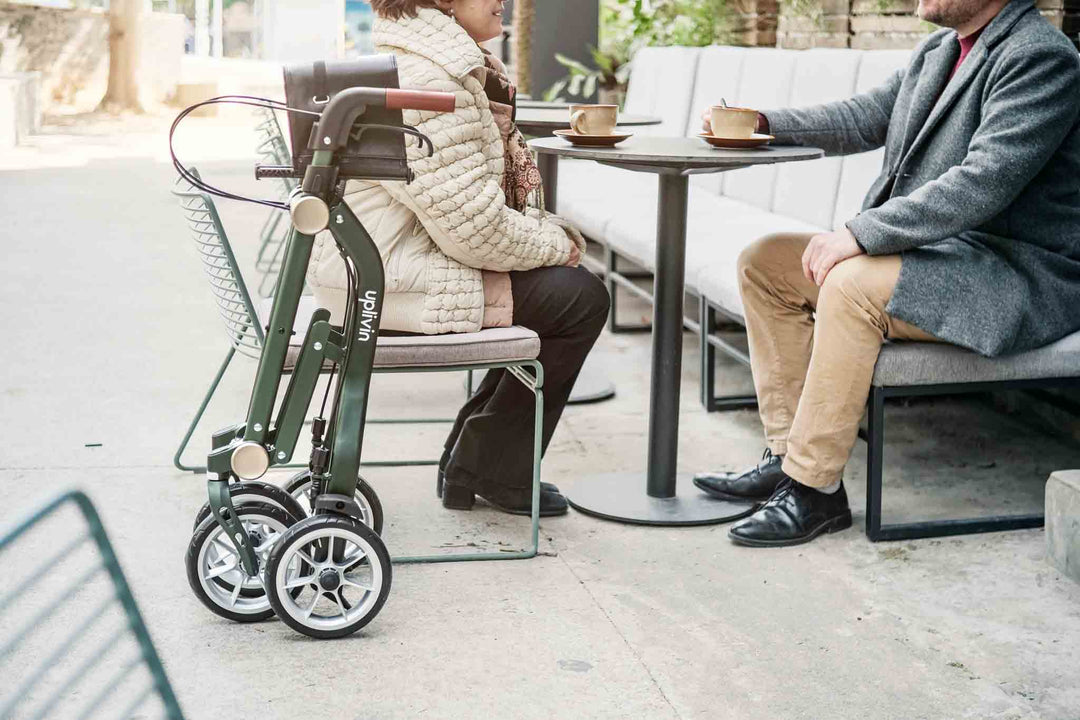 One-Step Double Folding
The Trive is an easy push-and-go and pull-and-pack. Whether you are getting into or out of a car or train, the Trive is purpose-designed to fold and unfold with minimum effort.
Frequently Asked Questions - Uplivin
A: Uplivin HQ is in London, England. The manufacture their walkers in China and then send them to us at Locomo where we keep them in our warehouse in Port Macquarie, so we can ship them to you quickly and efficiently.
A: The small size is 6.1kg and the Regular is 6.5kg. All the specs are below:
Trive Regular
Seat Height: 58cm
Handle Height Range: 84-96cm
Rear Wheels Distance: 50cm
Seat Size: W45xD18cm
Wheel Diameter: 8"(20cm)
Weight Capacity: 125kg
Product Weight: 6.5kg
Folded Size: L31xW35xH89cm
Unfolded Size: L69xW65xH84cm
Material: Aluminium
A: Everyone is different and some people are seeking additional aspects to their walker. Our premium range of walkers have more or different benefits, so it depends on what you need. For example, the byACRE products have carbon fibre frame which is why they are very light, but this material is more expensive. The Rollz is the only walker that converts into a certified wheelchair, which is very unique. These premium brands also boast things like inverted handles, different materials, hidden brake cables, better wheels, extra accessories etc. So it just depends on what your budget is and what you want. The Trive makes it more affordable by not including those upscaled materials and designs, and is a great option if you are on a budget - we think, in this price range, you can't beat the Trive.
A: Uplivin launched the Trive in 2021 and have sold well over 10,000 units in Europe, the UK, Japan and South Korea combined. Locomo are bringing them to Australia and New Zealand in the second half of 2023.
A: The Trive comes with the shopping bag, backrest, cane holder.